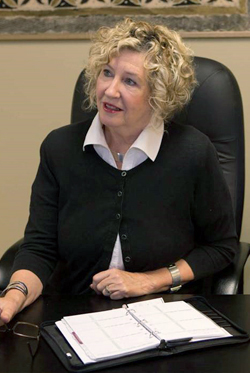 Now is the time to ensure your financial protection and security
Life Insurance
What would happen if you or your spouse were in a fatal accident tomorrow? Who would care for your children? Would there be funds available to give them the comforts you would have provided—the music lessons, hockey, soccer, camps and educational opportunities that we all work so hard for? What about college and university?
Now is the time to protect your family's future with an affordable Life Insurance plan.
"I'm proud to say that I was Jane's first life insurance client more than 20 years ago. She has the experience and clearly cares about her clients. She's a professional in her field and has earned my business and respect." Dale Welsh
Long Term Disability Insurance
When an accident or illness happens your income is lost, but your living expenses continue. Where would the money come from to replace your earned income? Could your spouse work twice as hard, and still look after you and your children? What about medical expenses?
Take time now to guarantee your income with a Long Term Disability Insurance plan.
Critical Illness Protection
Do you know someone who has been diagnosed with cancer? Had a heart attack or stroke? Serious, life-threatening illness strikes one of three Canadians. Critical illness can be devastating to you, your spouse, your family, your business partners ... your finances. Bills and mortgage payments still need to be paid, and it's likely that you will face additional costs such as specialized equipment, home renovations, or medication not covered by government health plans. When illness strikes, make sure you can afford to focus on getting well - protect yourself with a policy that provides a lump sum tax-free cash benefit in the event of life-threatening illness.
There's still time to arrange your Critical Illness Protection plan.
"Jane, thank you for getting me that disability policy. What a relief to know that if I do suffer a disability, I will have that protection." - Virginia McIntosh
Retirement Planning
Did you know that if you retire at age 65, you can expect to live at least another twenty years? Great news - if you have a retirement income. What is your retirement plan? Will you have enough money to live comfortably and enjoy the things you have waited so long to do? To travel, play golf, enjoy your grandchildren?
Talk to Jane Simpson today about ways to make your retirement dreams come true - time is on your side!
"We have invested with Jane for a substantial period of time and have always found her to be very approachable and accommodating. Jane will always make time for you and keeps in regular contact with her customers." - Doug and Marnie Geen
Long Term Care Insurance
Our lifetime chances of requiring long-term care are one in two! Prolonged nursing home or home care bills can quickly drain your entire estate, leaving nothing for your spouse or heirs. With a Long Term Care Protection plan, you can preserve your assets and receive the care you need.
Long Term Care Protection - today's solution, now available in time for tomorrow's challenges.
Tax Smart Solutions and Strategic Estate Planning
Rely on Jane Simpson to help you make the most of your hard-earned dollars. Jane will work with you, and with other professionals, to find the most tax efficient ways to plan your financial future, and ensure conservation of your estate.
Now is the time to talk to Jane